Take Action to Feed the World, Sustainably
Registered SRP Projects drive progress toward sustainable rice farming practices, directly supporting the UN Sustainable Development Goals.
How Registered SRP Projects work
As a member of SRP, you can make a real difference and help transform how rice is produced. Register your project today, or participate in an existing Registered SRP Project. These projects use SRP's system of tools to incentivize and document rice farmers' shift to adopt climate-smart sustainable best practices on their farms.
Our aim is to help smallholder rice farmers around the world adopt sustainable farming methods following the SRP Standard. Registered SRP Projects help us get there, boosting incomes of small farmers, reducing use of external inputs, and reducing methane emissions from flooded rice fields.
Register an SRP Project
Why should I register my project with SRP?
How would it benefit me?
What are my obligations?
Why should I register my project with SRP?
Your project will support and contribute to SRP goals and objectives.
Your project facilitates the use of SRP's suite of tools (i.e. SRP Standard, Performance Indicators and Assurance System).
Your project will help scale on-farm adoption of proven sustainable practices, strengthening the evidence base for best practice recommendations.
You will share project field data with SRP, and contribute to the open public dissemination of SRP Project outcomes, which underpins SRP's leadership role in advocacy and protects the good standing of the SRP brand.
How would it benefit me?
Gain recognition and credibility from SRP's evidence-based impacts global reporting.
Receive updated information and access to best practices and lessons learned from globally aggregated data.
Have priority to obtain supporting packages from SRP on joint activities.
Get support from SRP to lead and implement projects at the local level with necessary tools.
Benefit from exposure through SRP's communication tools and channels.
Earn greater potential for upscaling.
What are my obligations?
Maximize contribution to agreed SRP objectives
Share data on farm-level adoption of the SRP Performance Indicators and report project results related to the implementation of SRP tools to the SRP Secretariat annually.
Share your public communications on project activities to the SRP Secretariat annually.
Projects are encouraged to provide regular updates through web stories or human interest stories, which may be submitted to the Secretariat for wider distribution via SRP channels.
Closing projects are requested to submit a Final Report that showcases the project's overall activities, reach, impacts and learnings.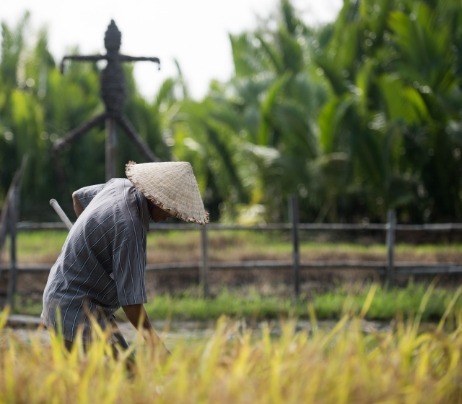 SRP's involvement in Registered SRP Projects
SRP does not fund or manage SRP projects directly. Instead, we provide the necessary tools for our members to lead and implement at the local level. Project results are reported to the SRP Secretariat annually to allow us to aggregate our overall global reach and impacts.
Where are SRP projects implemented?
Registered SRP Projects are implemented at varying scales in Asia, Africa, Europe and the Americas, reaching nearly 150,000 rice farmers.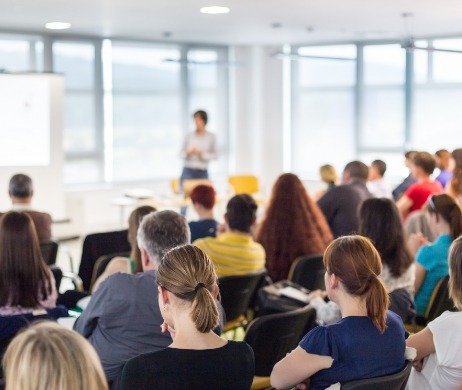 Register your project with SRP
Become a part of the solution and help change the way the world produces rice. As an SRP member, you are eligible to register your own projects and benefit from SRP support, wider exposure, and the potential for upscaling. View the SRP Criteria and Procedure for Registration of Member-led SRP Projects for more information.
Registered SRP Projects around the world























Number of target farmers: the number of rice farmers one Registered SRP Project aims to reach during the project period.
Number of SRP farmers reached: Number of rice farmers to whom a Registered SRP Project has delivered one or more capacity building or incentive measures that are designed to enable the adoption of sustainable rice cultivation practices following the SRP Standard.
Progress toward SRP's goal reaching one million farmers
187,868
SRP farmers reached
1 Million
Smallholder Farmers
List of Registered SRP Projects
Project Name
Countries of operation
Organizations
Target farmers
SRP farmers reached
Better Rice Initiative Asia II: Promotion of
integrated pest management in Thailand
(BRIA IPM)
Thailand
German Government, CropLife International, Deutsche Gesellschaft für Internationale Zusammenarbeit GmbH (GIZ)
3,500
3,500
Climate-Smart Project in Myanmar
Myanmar (Burma)
Helvetas, Norwegian Agency for Development Cooperation (Norad), Swiss Agency for Development and Corporation (SDC)
4,000
155
Competitive African Rice Initiative (CARI)
Burkina Faso, Côte d'Ivoire, Ghana, Nigeria, Sierra Leone, Tanzania
German Government, The Bill & Melinda Gates Foundation (BMGF), Deutsche Gesellschaft für Internationale Zusammenarbeit GmbH (GIZ)
100,000
83,500
IL RISO PRIMA DI TUTTO (SRP Italy)
Italy
Mars Food
46
72
Market-oriented Smallholder Value
Chains (Better Rice Initiative Asia II)
Indonesia, Vietnam, Thailand
German Government, Olam International, Deutsche Gesellschaft für Internationale Zusammenarbeit GmbH (GIZ)
35,000
18,775
Oryzonte
Spain
Mars Food, Ebro, Danone
400
0
Promotion of Sustainable Rice Production and Standards by SRP in Rice Sector in Pakistan
Pakistan
Atlas Foods Private Limited
500
754
Regenerative Rice Farming in Thailand phase 1
Thailand
Deutsche Gesellschaft für Internationale Zusammenarbeit GmbH (GIZ), Lifelihoods Funds
155
155
Regional Economic Development Program (RED IV)
Cambodia
German Government, DEZA, Deutsche Gesellschaft für Internationale Zusammenarbeit GmbH (GIZ)
1,500
400
Rice Production Under SRP Standard
Vietnam
Loc Troi Group
4,000
0
Rikolto Rice Cluster for Sustainable Rice Sector Transformation
Benin, Burkina Faso, Congo - Kinshasa, Indonesia, Mali, Senegal, Tanzania, Uganda, Vietnam
Rikolto, Belgian Directorate-General for Development Cooperation and Humanitarian Aid (DGD), AGRA, WorldBank
146,000
57,933
SRP and Water USA
United States
Mars Food
60
0
Sustainable and Controlled Farming (LT Food)
India
LT Foods Limited
4,000
4,094
Sustainable Aromatic Rice Initiative Thailand (SARI)
Thailand
Deutsche Gesellschaft für Internationale Zusammenarbeit GmbH (GIZ), Mars Foods
1,200
1,200
Sustainable Jasmine Rice Production Battambang
Cambodia
International Finance Corporation (IFC), Mars Food
1,200
1,200
Sustainable Jasmine Rice Production Kampong Thom
Cambodia
Mars Food
400
0
Sustainable Rice Cultivation in Steung Chinit South
Cambodia
Wildlife Conservation Society, Asian Development Bank (ADB)
600
0
Sustainable Rice Production
Dominican Republic
Agrofrontera, USAID
200
200
Sustainable rice project (Olam Agro India Private Limited)
India
Olam Agro India Private Limited, International Finance Cooperation (IFC)
2,000
0
Sustainable Rice Vietnam
Vietnam
Mars Food
250
0
Thai Rice Nationally Appropriate Mitigation Action (Thai Rice NAMA)
Thailand
Deutsche Gesellschaft für Internationale Zusammenarbeit GmbH (GIZ), NAMA Facility (BMU/BEIS)
100,000
13,600
Thai-German Climate Program – Agriculture Component (TGCP)
Thailand
Deutsche Gesellschaft für Internationale Zusammenarbeit GmbH (GIZ), Federal Ministry for the Environment, Nature Conservation, Nuclear Safety and Consumer Protection (BMUV)
15,000
0
Water Productivity Project Pakistan (WAPRO)
Pakistan
Rice Partners Pvt Ltd, Swiss Agency for Development and Corporation (SDC), Netherlands Enterprises Agency (RVO) , Mars Food, Helvetas Swiss Intercooperation & Swiss Solidarity
600
1,100
Water Productivity Project, India (WAPRO)
India
Mars Food, Swiss Agency for Development and Corporation (SDC)
2,500
1,385