10th Anniversary
Sustainable Rice Platform
Learn how the Sustainable Rice Platform is transforming the global rice sector for a healthy, inclusive and sustainable future. Creating a sustainable future
SRP has been dedicated to transforming the global rice sector for a decade now.
Together with our members we are committed to developing tools and mobilizing rice stakeholders to promote on-farm adoption of sustainable best practices to improve the lives of smallholder farmers, reduce climate and environmental impacts of rice production.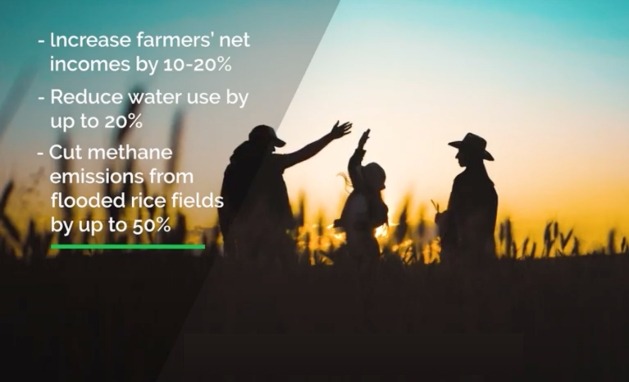 SRP Achievements – an Overview

Over 100 global SRP members

National Chapters: Cambodia, Nigeria, Pakistan, Thailand, with other countries currently in process
National Interpretation Guidelines: USA, Thailand (in progress)

24 SRP registered projects
187, 868 SRP farmers reached

SRP-Verified rice available in supermarkets in Europe (Italy, Germany, the Netherlands, Denmark + more to follow)
Retail/Brand engagement for more awareness of SRP-Verified rice

4 approved training courses
4 Authorized Training Providers
500 SRP Authorized Trainers
Note: All numbers and details are based on internal tracking and/or member self-reported information as of 30 Nov 2022.
SRP's 10th Anniversary Report
Our 10th Anniversary Report commemorates SRP's first decade of advocacy, as well as our continuing progress in helping producers switch to sustainable rice farming practices. Since our establishment in 2011, we have evolved into a global multi-stakeholder alliance with over 100 institutional members, and over 150,000 farmers participating in 22 active Registered SRP Projects around the globe today.
Download Report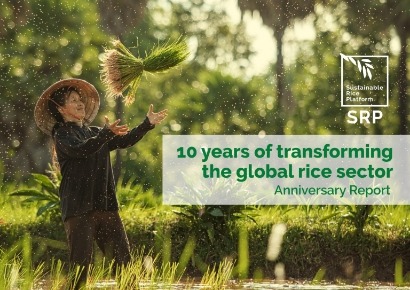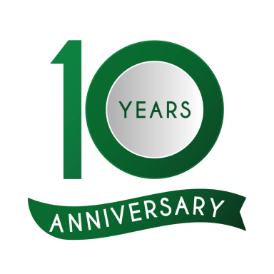 SRP 10th Anniversary Brochure
10 years of transforming the global rice sector for a sustainable future. Here is a look back at our key achievements and milestones from the past decade.
Download Brochure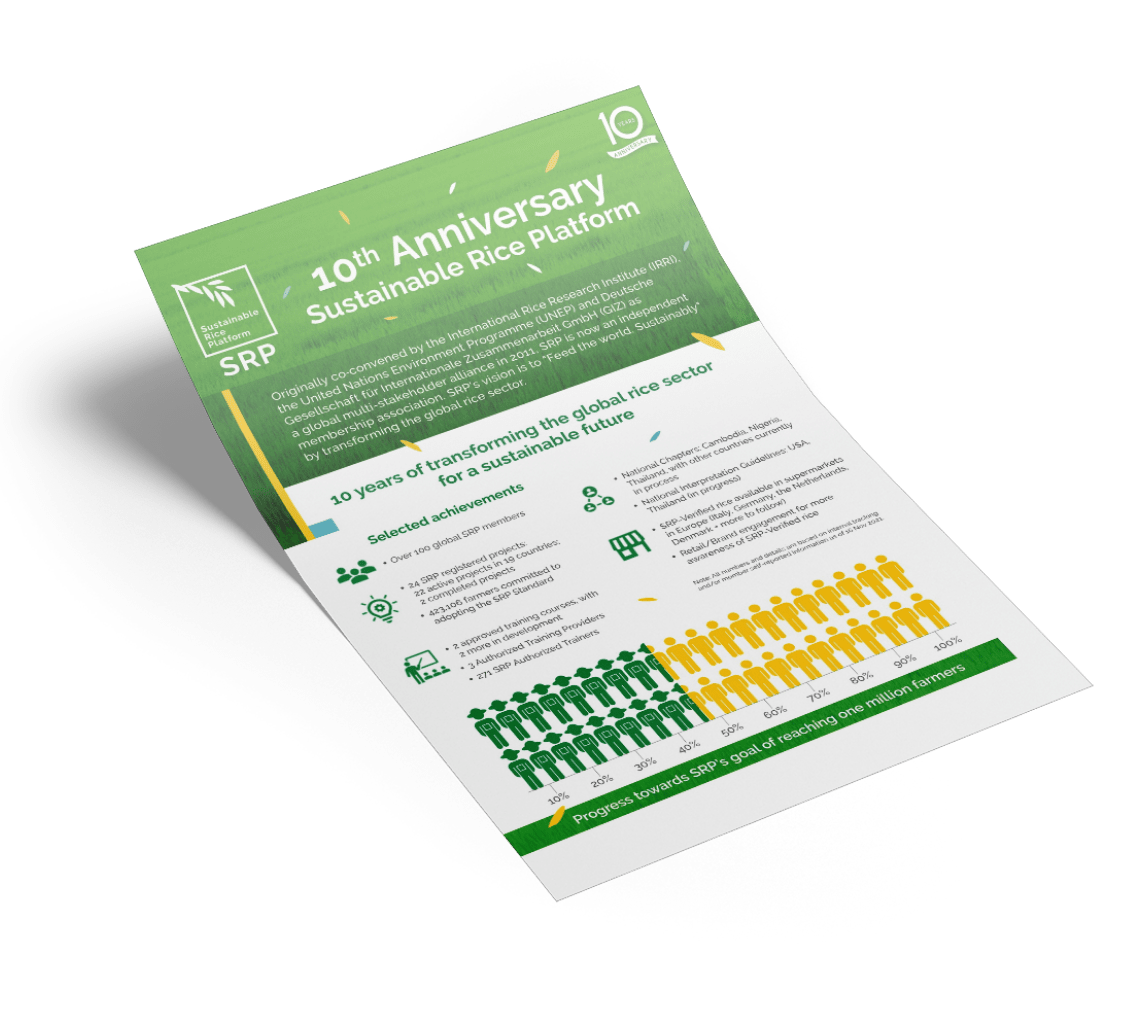 Progress toward SRP's goal reaching one million farmers
SRP milestones through the decade

SRP co-convened by the International Rice Research Institute (IRRI, the United Nations Environment Programme (UNEP), together with research and private sector partners. in December.
Alignment/co-development of a definition for sustainable rice production that integrated practices and impacts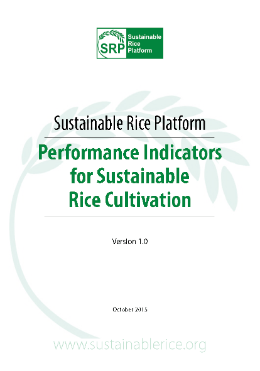 Launch of the SRP Standard for Sustainable Rice cultivation (the world's first sustainable rice standard), together with a set of SRP Performance Indicators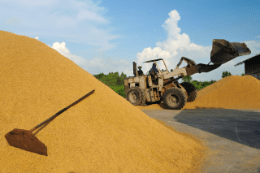 First ton of rice compliant with the pilot SRP Standard produced in Thailand by Better Rice Initiative Asia (BRIA)
• Piloting of the SRP Standard and PI tools by SRP members and partners

• Evaluation of field implementation by IRRI

• Revisions made to the SRP Standard and Performance Indicators

• First Global Sustainable Rice Conference and Exhibition

• Ben's Original (formerly Uncle Ben's), the world's largest rice brand by Mars Food, commits to sourcing only SRP-Verified rice by 2020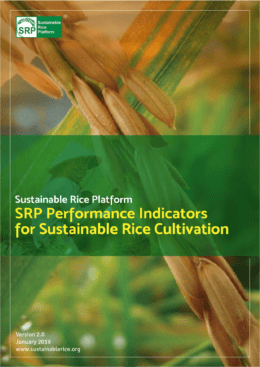 • Revised SRP Standard and Performance Indicators released after testing for validity and efficacy for scaling in more geographies and to more farmers

• Launch of the SRP Assurance Framework

• Launch of the SRP Training Programme

• The Founding Meeting in September also served as the 1st Annual General Assembly Meeting
Evolution of SRP into an officially incorporated, independent membership organization that commits to fulfilling its responsibilities with regulatory transparency and good governance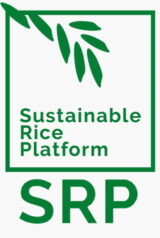 • SRP receives support from the German Federal Ministry for Economic Cooperation and Development (BMZ) through GIZ and private sector partners (Ebro Foods, Mars Food and Olam International) under the develoPPP.de programme's "Mainstreaming Sustainable Rice through the SRP" project to foster the long-term capacity of the SRP e.V. to support larger- scale action required for rice sector transformation

• Launch of the SRP Assurance Scheme and the SRP- Verified Label to link rice producers who manage their land and production sustainably with buyers in global markets

• Launch of the new SRP Organizational Logo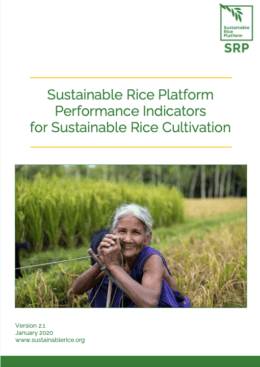 • First supply of SRP-Verified rice made available to consumers in supermarkets in Germany, Denmark, Italy and the Netherlands

• New SRP website