Back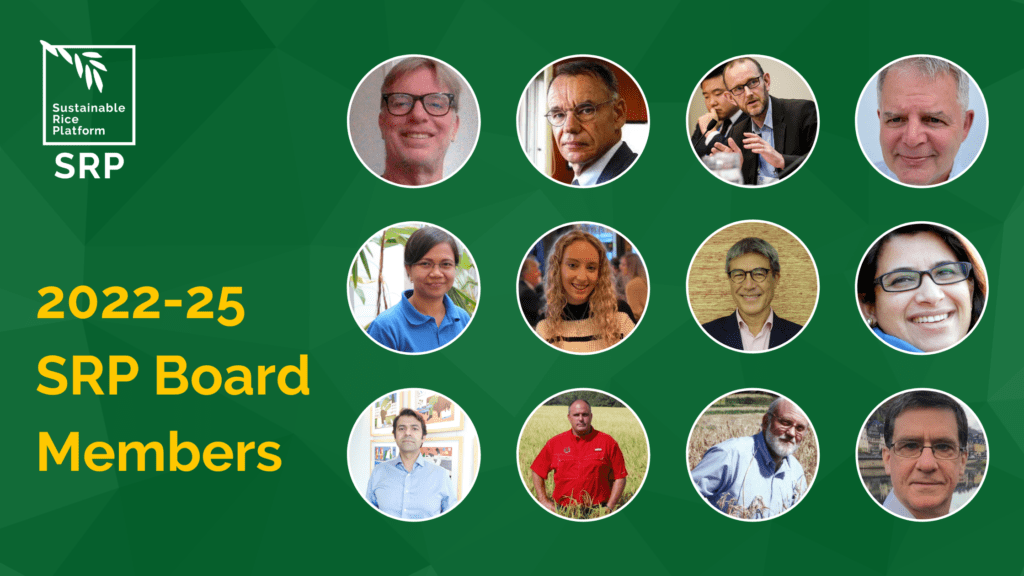 2022-25 SRP Board Members Announcement
We are delighted to announce the new SRP Board, duly elected at the SRP Extraordinary General Assembly held on 22 September 2022. We welcome three new members, Anoushka Harris (ABF/Westmill), Alan Johnson (IFC) and Shahid Hussain Tarer (Galaxy Rice).
Please join us in congratulating our new Board members. You can access the full list of Board members here.
Anoushka Harris
Sustainability Manager, ABF UK Grocery Group
Alan Johnson
Senior Operations Officer, International Finance Corporation
Shahid Hussain Tarer
Director, Galaxy Rice Mills (Pvt) Ltd.
Two seats remain vacant (public sector and Service, Input & Equipment Providers). A call for nominations for these seats will be made ahead of the next Annual General Assembly.
We would like to extend our heartfelt thanks to three outgoing Board members for their dedication and invaluable contributions to the Board and to SRP:
Jai Sheel Oberoi, Director, LT Foods Limited
Stephan Moreels, General Manager – Cambodia, Control Union
Harsh Vivek​, Program Leader, South Asia Food and Agribusiness Advisory Services, International Finance Corporation.
Thank you once again for all your contributions and support!