Back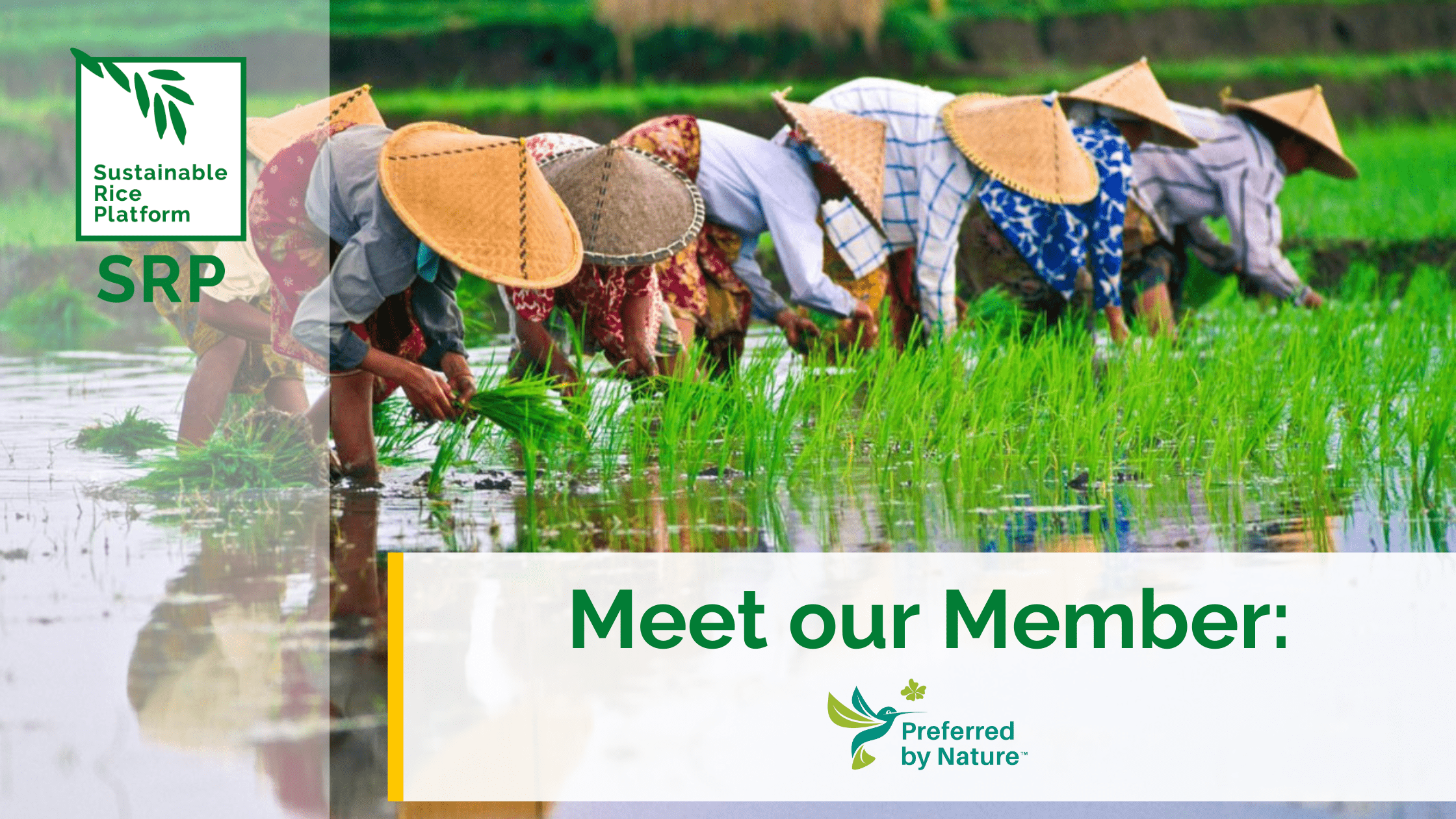 Meet our member: Preferred by Nature
Working alongside our members to feed the world. Sustainably.
SRP, together with our members and partners, is dedicated to transforming the global rice sector throughout the entire value chain for a healthier, more inclusive and sustainable future. In this interview series we ask SRP members and partners why they joined SRP, the main trends and developments they see in the industry, as well as their vision for the sector.
This time Peter Feilberg, Executive Director shares Preferred by Nature's mission and vision related to sustainability as well as details and views about Preferred by Nature's engagement with SRP.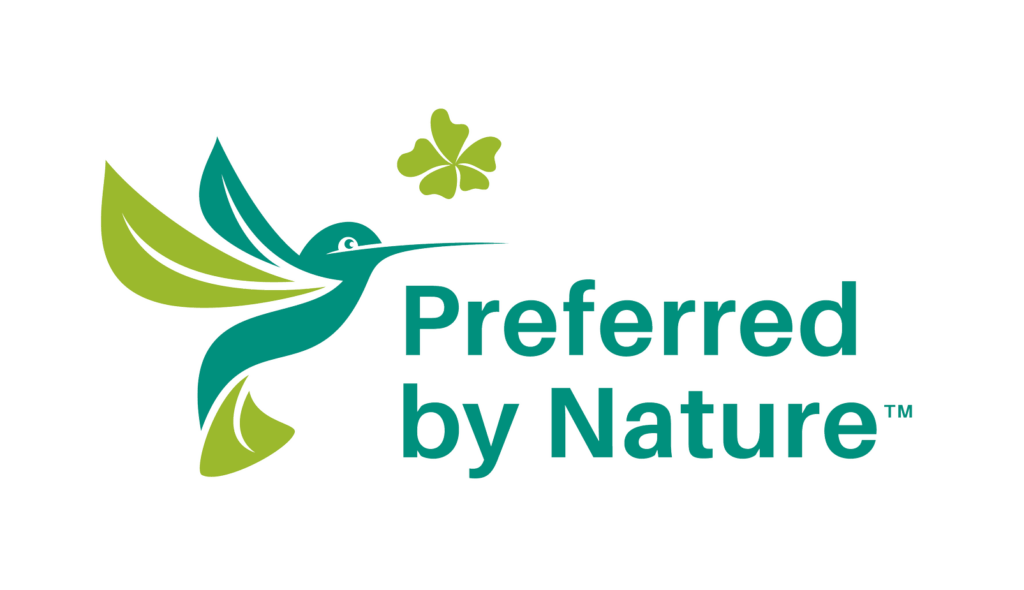 Company Name: Preferred by Nature
Contact: Peter Feilberg, Executive Director
Country: Denmark
SRP member since: September 2019
Primary Activity: Engaged in sustainability certification services, projects supporting awareness raising, and capacity building.
1. Tell us about your organization, your mission, and why sustainability is important for you?
Preferred by Nature is a non-profit organization working to support better land management and business practices that benefit people, nature and the climate. We do this through a unique combination of programs that promote awareness-raising, capacity-building, and sustainability certification services.
The last twenty-seven years, we have been working with various stakeholders in a range of industries from forestry, and agriculture to tourism. Today, our team is working with farmers, landowners, NGOs and businesses in more than 100 countries. As sustainability is at the heart of our mission, we focus on practical ways to make the world a better place. We will continue to build on this for years to come.
2. Tell us about your experience as an SRP member. When and why did you decide to join SRP?
Preferred by Nature officially joined SRP as a member in December 2019 to help make the rice sector more sustainable.
When we first started working in the 1990s, we were a relatively small organization with broad goals. We gave thought to how we, as an organization, could have an impact. We have been conducting audits on management practices in agriculture, forestry, and other sectors, as well as outlining what kinds of commodities and crops have a substantial impact on the climate.
When we first learned that rice accounted for 2% of global greenhouse gas emissions, it came as a surprise to us. As a result, growing up in the Western world raised the question of whether the rice we eat is sustainable.
Therefore, we were looking for organizations and institutions that could assist us in achieving the goal of transforming the rice sector. SRP then came into the picture to help smallholder rice farmers have more stable livelihoods and access to food while also helping them to grow rice with minimal adverse climate effects.
Hence, in September 2020, when SPR launched its Assurance Scheme, Preferred by Nature became the first organization in the world to be recognized as a Verification Body for farms under this scheme. In this new role, we are coming to rice fields, committed to SRP guidelines on cultivation, to help verify their practices as an independent third party.
3. What opportunities do you see for your organization and your value chain stakeholders by being part of the SRP membership?
SRP is an effective system that helps us achieve our goals while also helping them achieve theirs. This is mutually beneficial for both organizations.
The purpose of the collaboration with SRP is to make the rice sector more sustainable and to find ways to help farmers manage their rice fields better.
Through training, knowledge, and capacity building, farmers and other stakeholders may be persuaded to embrace improved management practices rather than stick to conventional farming methods. The use of alternatives such as mixed-cropping, carbon funds, and a reduction in greenhouse gas emissions could all serve as sources of carbon credits. These can be purchased by others who want to support it globally, providing the farmers with additional income. With the SRP initiative, all of these are possible.
4. Tell us about your initiatives/projects related to SRP and your involvement with SRP.
In Indonesia, we are currently implementing a project called Low Carbon Rice, which aims to reduce the climate footprint and improve the sustainability of all agri-food systems. In this project, we are emphasizing on training, capacity building, and increasing awareness of rice millers, relevant actors, and stakeholders on sustainable rice practices.
The European Space Agency also funded a unique project that is being carried out in Vietnam. The initiative is based on an approach called "Green Prosperity," which improves the ability of local communities to protect their natural resource base and cut emissions while laying the groundwork for sustainable livelihoods and fair economic growth. The project makes use of satellite images to monitor the moisture in the rice fields and examine field-based real-time data. Practicing alternate wetting and drying is one of the most important methods to reduce methane emissions from paddy fields. Satellite data can be used to monitor this.
5. Have there been challenges implementing SRP in your organization? If so, what challenges have you faced?
We are working with several schemes that have been around for many years. We started working with the Forest Stewardship Council (FSC) back in 1996. We have therefore had a lot of experience in what is working and not working within sustainability certification schemes.
The SRP scheme is, comparatively, in the early stages of development and still has room for improvement with both the requirements for farmers and for assurance service providers.
We are pretty new within the rice sector, but we know a lot about different certification schemes – what is working well and not; and where the risks are involved in it. We can use this knowledge to help SRP improve their schemes.
Preferred by Nature has been officially approved to be recognized as a Verification Body for farms and Chain of Custody (CoC) under the SRP Standard and Assurance Scheme.
6. Tell us about the future. What are your organization's vision and ambition for the sustainable development of the rice sector, and how could SRP help you achieve this ambition?
I see four core areas of engagement within the rice sector for Preferred by Nature:
First: Preferred by Nature supports and promotes SRP development, making it a more effective and credible tool to ensure sustainability within the rice sector.
Second: Verifying farmers' management practices in accordance with the SRP Standard and the chain of custody in the supply chain from farm to shop.
Third: Running donor-funded projects within the rice sector and promoting sustainable management practices in line with the SRP standards and requirements.
Fourth: Preferred by Nature as an "SRP Authorized Training Provider" conducts training in better management practices for the rice sector.
Additionally, Preferred by Nature will focus on spreading information and knowledge on more environmentally friendly ways to produce rice, particularly in the western part of the world. It will help increase consumer demand for rice that is produced sustainably.
Another important thing to consider is concerns regarding rice-burning straws. How can we address issues with the environment, human health, and society while also figuring out how to switch from fossil fuels to renewable energy sources? Preferred by Nature is heavily engaged within the bioenergy sector. Can we combine our experiences within these sectors to find solutions solving both the pollution issue from burning and the lack of biomaterial for producing bioenergy?
7. From your point of view, why should more companies and industry actors join SRP? Do you have any advice or recommendations for them?
SRP aims to transform the global rice production and supply chain to better meet the world's growing demand for rice. It seeks to reduce the environmental, social, and climatic impacts of rice production while improving the livelihoods of smallholders in rice-producing countries.
It would be recommended for all the actors working within the rice sector to join SRP and ensure that rice products are sourced sustainability under the SRP verification system.
There are several other certification schemes that can be used in the rice sector such as Fair Trade, Organic and so on. As far as our understanding goes, no other scheme addresses all the critical sustainability issues: the greenhouse gas emission, the burning of straws, and of course, some other environmental, and social issues, which are critical for the rice sector.
8. What is your vision for 2025?
I would really like to see the world within the next few years to ensure that the rice sector gets the attention it deserves.
Rice farmers and consumers are aware of the large-scale sustainability issues related to the traditional farming of rice. The public and private sectors are working closely together to implement more sustainable management practices. When you look at this global picture of greenhouse gas emission pollution problems and so on, that is to establish strong drivers by changing management practices. For example, a method for quickly converting rice straws into other uses has been discovered, the most promising of which is to use them as a fossil fuel replacement. And by selling some of the stuff, we can use the problem within the rice sector to solve a problem within the fuel sector.
Related to SRP:
---
If you are an SRP member and would like to be part of our "Meet our Members" series, please contact Roong Tepkaew at roong.tepkaew@sustainablerice.org. We share these interviews on our website, in our newsletter and on our social media channels.