Back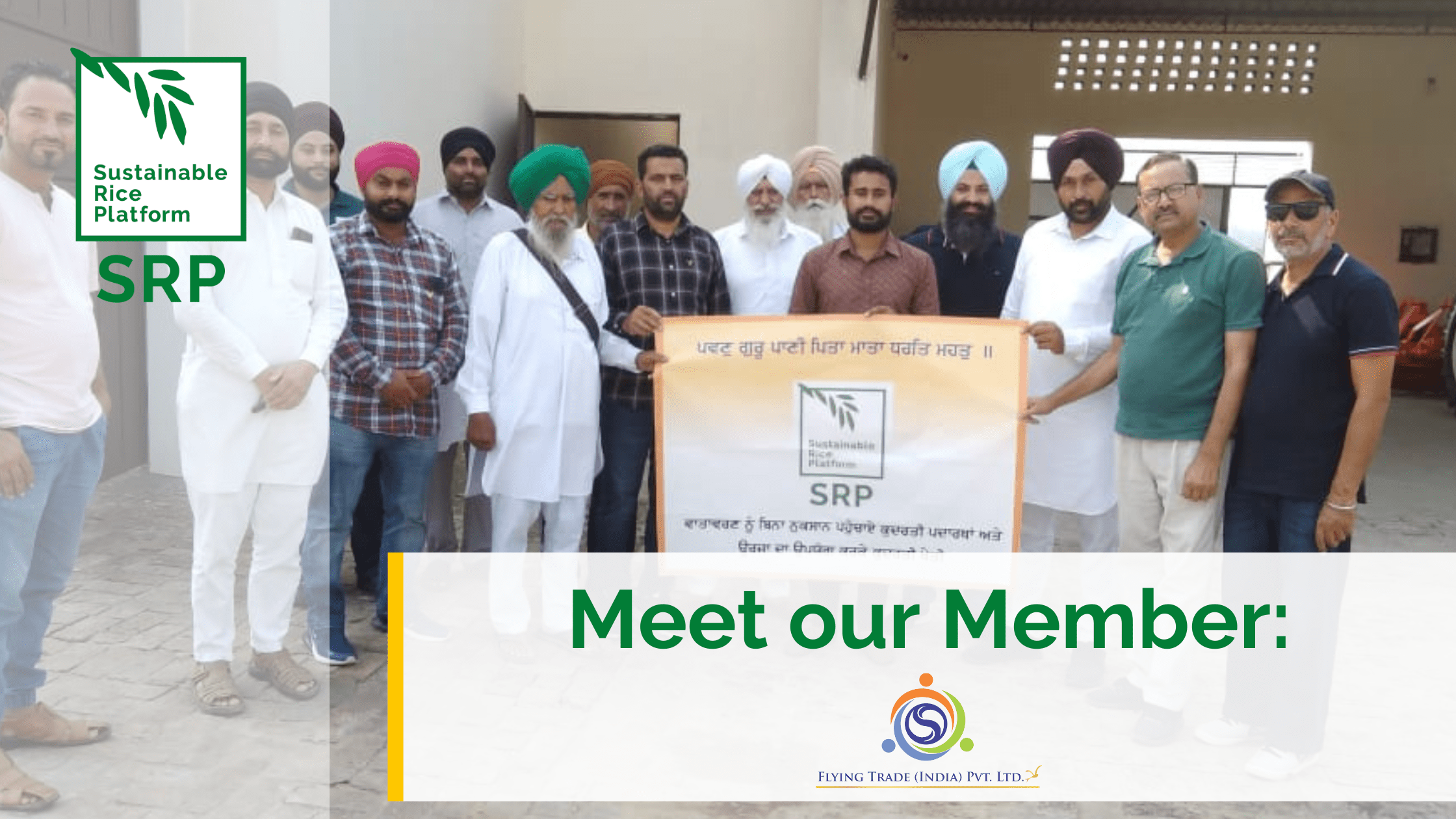 Meet our member: Flying Trade India Private Limited (FTG)
Working alongside our members to feed the world. Sustainably.
SRP, together with our members and partners, is dedicated to transforming the global rice sector throughout the entire value chain for a healthier, more inclusive and sustainable future. In this interview series we ask SRP members and partners why they joined SRP, the main trends and developments they see in the industry, as well as their vision for the sector.
This time, we asked Harry Dulai, Managing Director of Flying Trade Group (FTG) to share his thoughts on why sustainability in the rice sector is important, why FTG decided to become an SRP member and what their activities towards more sustainability look like.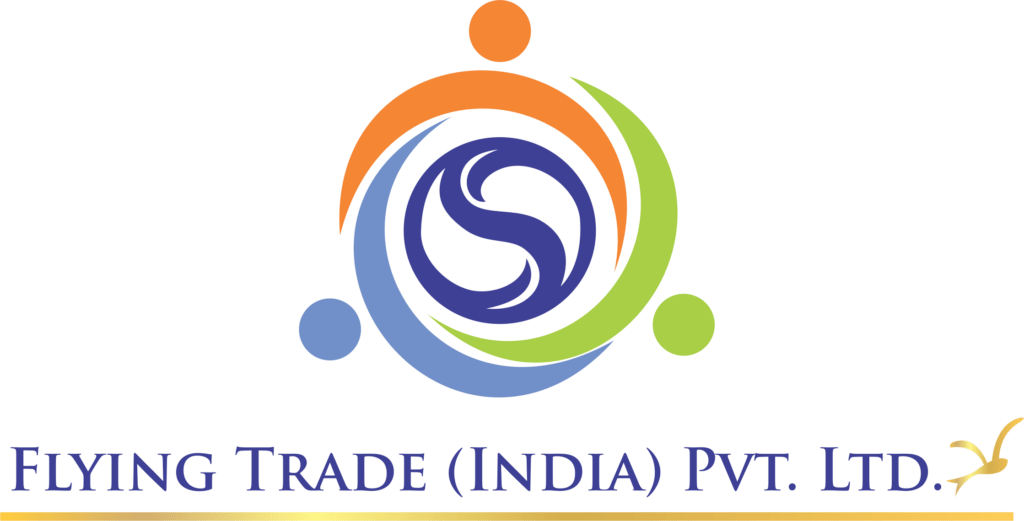 Company Name: Flying Trade India Private Limited (FTG)
Contact: Harry Dulai, Managing Director
Country: India/UK
SRP member since: 2021
1. Tell us a little bit about your company.
Flying Trade India Private Limited is the India operation of leading UK food importer Surya Foods. Surya Foods is among the largest importers of rice into the UK market and is behind Laila basmati, the UK's No. 1 dry rice brand. 1
2. When and why did you decide to join SRP?
We joined the SRP platform in 2021 as part of our commitment to make sustainability a corporate priority for our business. Our SRP membership is an important part of our broader sustainability mission.
Rice is the main crop we source and sell and we are passionate about doing the right thing by our farmers and the land from which we source our produce.
There is no getting around it, rice is a significant contributor of global carbon emissions. A recent detailed life cycle analysis of our business revealed, on average, over 5kg of CO2e is generated for every 1kg of rice we produce. These reports have helped us better understand our emissions hot-spots and our industry's specific impact on climate change.  We are now committed to taking care of our corner.
Unsustainable rice production contributes to climate change, threatens global food security and entails poor living standards for farmers. It is in all our interest to be part of the solution.

We are committed to improving our supply chain across the board and believe the SRP standard provides the best set of tools to achieve this.

It is essential that we manage our business operations in an environmentally responsible manner at all levels, from our procurement facilities to our packaging and distribution networks. We are fully aware of the environmental risks facing the rice industry, from climate change and resourcing challenges to the intricacies of supply chain and are committed to playing our part in safeguarding this vital crop. It's a long road, however, we are now personally committed to making change happen.
3. Tell us about the specific reasons, trends and developments, or challenges and opportunities you are trying to solve/seize by joining SRP?
Two key challenges inspired us to adopt the SRP Standard. The first is curbing our personal contribution towards global warming and environmental harms. With the support of SRP knowledge and resources we intend to empower our associated farmers to make conscious decisions for seed, pesticide, water and insecticide use.

The second priority is for us is to enhance economic gains for the farmers which is a key consideration in the SRP verification journey.
4. Tell us about the process and activities of implementing SRP in your organization. 
SRP program implementation was a significant journey for us involving several key initiatives at ground level.
We brought together an Agri Support Team to guide the farmers for the implementation of the SRP principles.
We conducted group sessions with the farmers to create awareness about sustainable farming practices using SRP resources.
AWD pipes were provided to aid in water management to the farmers.
First Aid kits and PPE kits were provided to the farmers.
Our Agri Support Team conducted regular visits to the farms through the farming process from seeding till harvesting to guide the farmers, offer support and share knowledge.
We created awareness around inclusivity to build the morale of the farmers and also conducted a tree plantation drive around the farms.
5. Tell us about the future. What is your company's vision and ambition for the sustainable development of the rice industry and how could SRP be instrumental to achieving this ambition?
In 2022 FTG India Ltd sourced 6000 tonnes of SRP-Verified rice for Surya Foods. Annually Surya Foods imports around 80k tonnes of rice into the UK, so that represents just under 10 per cent of annual supply. By 2030 our target is to purchase only from certified sustainable agriculture sources. It is important that we implement these changes gradually, however, to allow farmers to build towards better practices – this is in line with SRP values. This is about helping provide education and tools to enable us to bring our farmers on this journey – rather than threatening livelihoods by taking a cliff-edge approach.
6. Any recommendations why more companies and industry actors should consider joining SRP? 
It is clear, all rice producers need to transform their ways of doing things across the supply chain from farm to fork.

To meet the demand for SRP-Verified rice it is also essential that more and more farmers and aggregators join SRP to create a broader network to sustain the supply. There is power in numbers and, working together, we can create transformational ways of rice farming which actually fight the climate crisis.
7. From your point of view, why should more companies and industry actors join SRP? Do you have any advice or recommendations for them?
SRP aims to transform the global rice production and supply chain to better meet the world's growing demand for rice. It seeks to reduce the environmental, social, and climatic impacts of rice production while improving the livelihoods of smallholders in rice-producing countries.
It would be recommended for all the actors working within the rice sector to join SRP and ensure that rice products are sourced sustainability under the SRP verification system.
There are several other certification schemes that can be used in the rice sector such as Fair Trade, Organic and so on. As far as our understanding goes, no other scheme addresses all the critical sustainability issues: the greenhouse gas emission, the burning of straws, and of course, some other environmental, and social issues, which are critical for the rice sector.
8. What is your vision for 2025?
By 2025 we aim to be the leading supplier and aggregator of SRP-Verified rice in the UK.
References
1 Nielson IQ: Scantrack – Grocery multiples; market share; total coverage – Rice & Grains – week ending 24 September, 2022. Surya Foods brands account for 42% of branded UK dry rice tonnage in the last 52 weeks, making it the biggest branded supplier of dry rice to UK market. The Laila brand accounts for the highest tonnage of the total UK dry rice, branded market, with a 26% share.
---
If you are an SRP member and would like to be part of our "Meet our Members" series, please contact Roong Tepkaew at roong.tepkaew@sustainablerice.org. We share these interviews on our website, in our newsletter and on our social media channels.