Back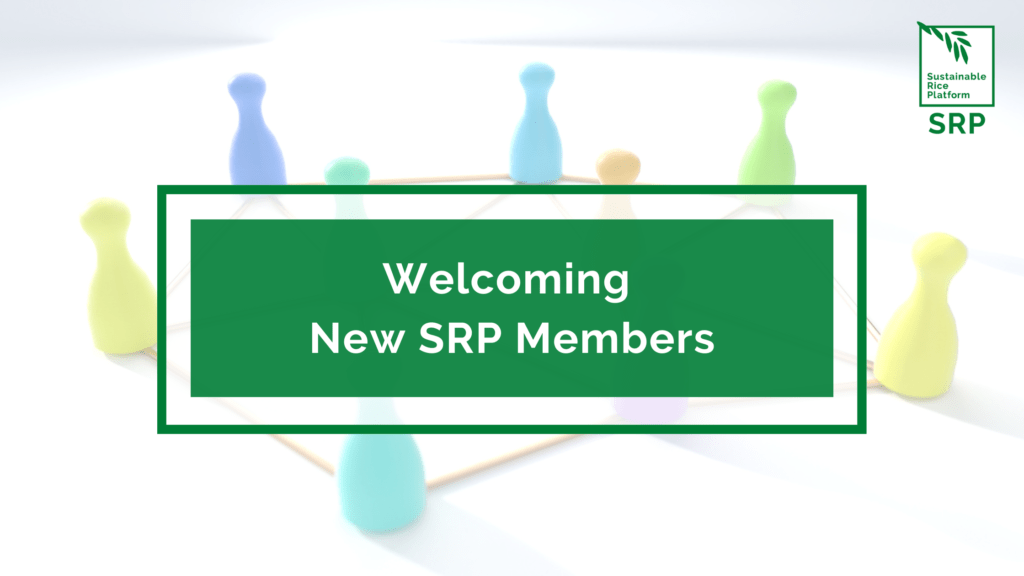 Welcome new SRP members
We are delighted to welcome our newest SRP members that have joined the association over the last months. They bring enormous new value to SRP and we look forward to engaging with them in our network.
Learn more about our new members from their profiles below:

BENEO-Remy
Beneo-Remy is part of Südzucker Group.
Out of rice and rice brokens we produce rice starch, rice proteins and rice flour. We provide nutritional and technical solutions for our customers with ingredients from nature backed up by science: clean label (allergen free), texturizing (creaminess and crispiness, enhanced viscosity), fat reduction, natural whiteness and tasty dairy substitution.
We are committed to being socially responsible towards our employees, suppliers, customers and business partners.
We consistently aim that our activities along the entire value chain are sustainable – from cultivation to development and production, right through the finished product. This includes environmental conscientious use of natural resources, efficiently utilizing our raw materials, reducing our emissions and taking into consideration the interest of all key stakeholders of Südzucker.

CoreCarbonX Solutions Private Limited
Set up in 2008, Core CarbonX Solutions Private Limited is a climate and sustainability consulting firm, serving clients in more than 12 countries. We help companies and institutions earn and maintain trust, innovate and lead the way to a just and sustainable future.
Our focus is to train farmers in water management best practices and equip them with the tools required to accurately measure and regulate the water levels in paddy fields. These practices are expected to reduce flooding, minimize organic decomposition and decrease methane emissions while maintaining crop yield. CoreCarbonX will work with the farmers in developing these project activities under carbon markets and monetize the carbon revenue for farmers
The project accomplishes six United Nations Sustainable Development Goals, including a reduction in water usage of 15% to 25%, providing economic gains to participating farmers, strengthening local entrepreneurial networks, and reducing fuel consumption.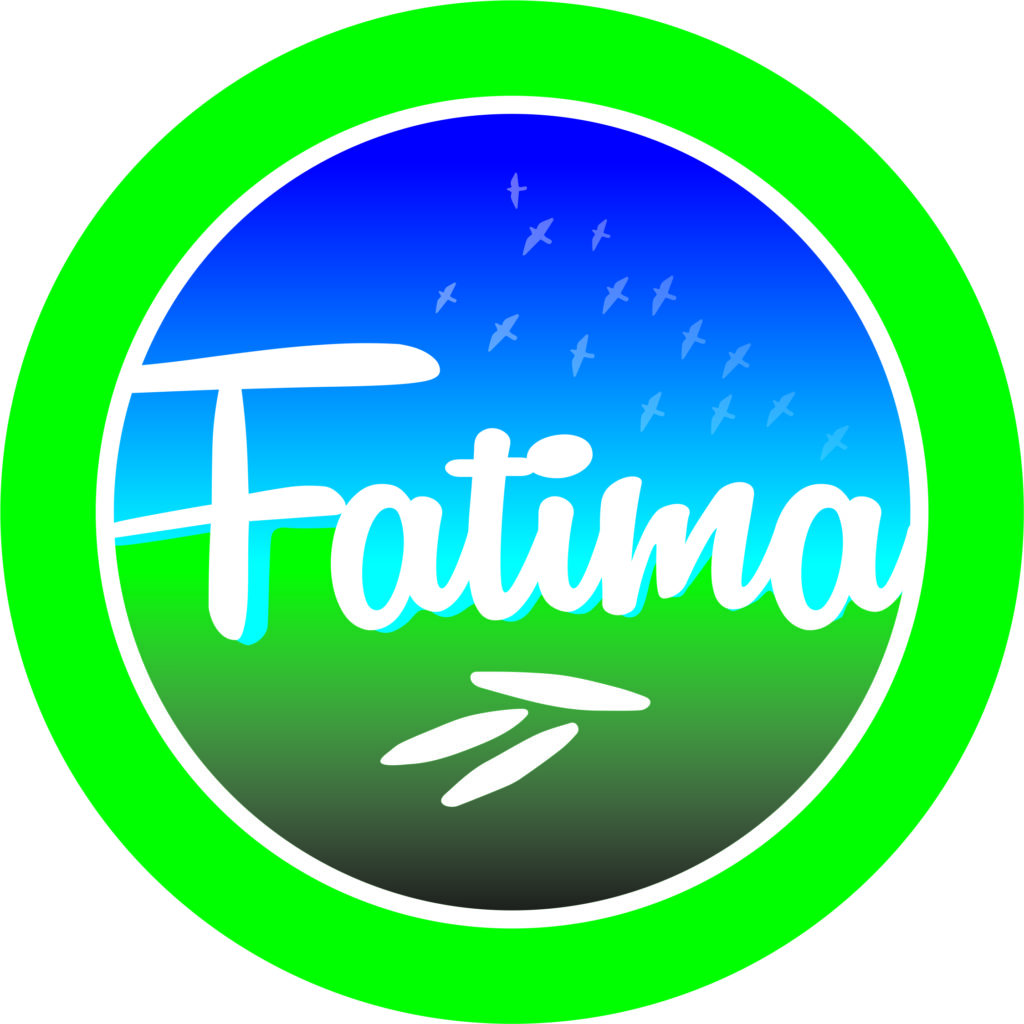 Fatima Rice Mills Limited
Fatima Rice Mills (Pvt.) Ltd. is the largest exporter of Brown Rice and received the award for the top exporter of brown rice this year. We are a BRC and Sedex certified company.
We deal in basmati and non basmati rice. Fatima Rice Mills Limited & Processing Mills achieving the targets of successful business enabling to enhance the business and has grown into an organization which is recognized for its remarkable performance and supply of high quality rice to customers.
Make relations with farmers is our main aim. We are trying at our best level to make them educate and trying to guide them in the modern way so that they can understand the modern ways of cultivating. It makes the working environment better and farmers can perform better and quick by knowing modern methods. Our pride triumph is to engage at least 100 small farmers in our supply network, We are fostering them to improve their agricultural practices, we are educating them on new methodology of farming, guarantees the best yield of quality paddy to excellent milling results and thus enables them to become more competitive. By doing this, we will improve the quality of their livelihoods.
We have made the partnership with 30 large farmers, to provide them the inputs, like land leveling, seeds, fertilizers, pesticides and technical support well in time. After the growing of crop, we provide them all facilities such as transportation, labor in reaching from fields to our mill.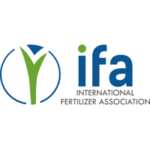 International Fertilizer Industry Association
Hla Taw Land Co. Ltd was established in 2012 at Wetlatt township and provides rice milling services for local farmers in the Shwebo region. With a milling capacity of 26000 MT per year, it is one of the largest rice mills with good post-harvest facilities in the region. The primary focus of the company is to upgrade the quality of rice as well as to ensure food safety.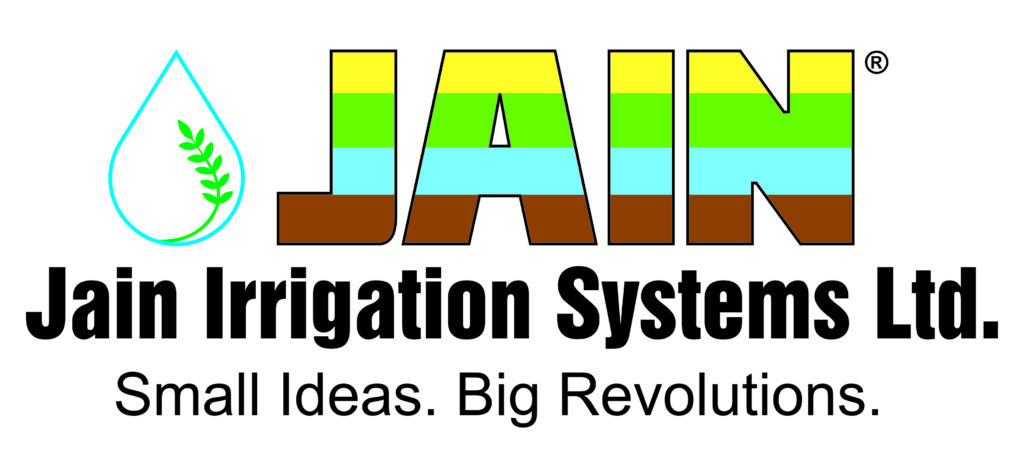 Jain Irrigation Systems Ltd.
At Jain Irrigation Systems Ltd. we have been working to add value to the agricultural value chain with the commitment to grow and attain water, food and energy security through optimum and improved usage of resources. The organization's mission "leave the work better than we found it" was set four decades ago. All our agri-food solutions are in harmony with the company's mission. Some of the key solutions/innovations we have pioneered are mentioned as follows:
Ag-tech and integrated irrigation solutions
Water management
Water conveyance
Modern micro-irrigation solutions
Field and laboratory level R&D solutions for growing more with less resources
Hi-Tech agriculture solutions
Support to farmers – all crops with a special focus on growing rice with drip technology
Buy back from farmers
Food processing and value addition
Solar energy
Bio-energy (waste to energy) solutions
Agriculture education and dissemination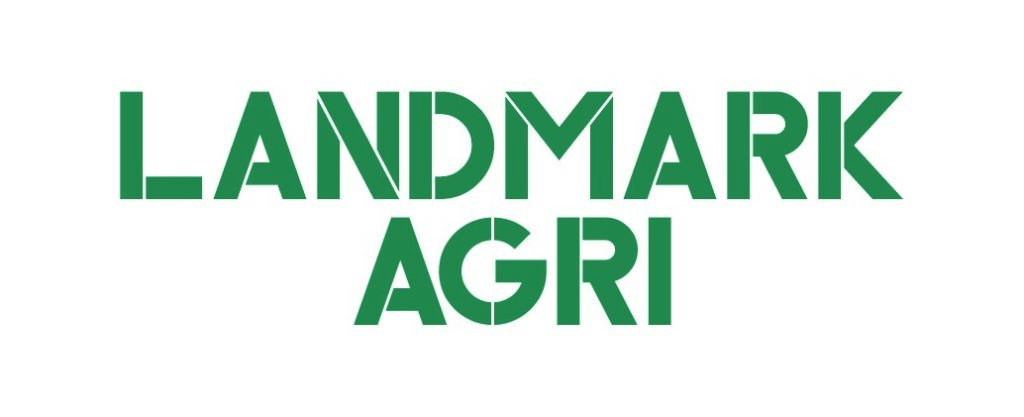 Landmark Agri Exports Private Limited
Landmark Agri is one of the fastest growing company in Basmati Rice sector. We are Unique in our offerings with end-to-end solutions and services for the Basmati Growers & Exporters, targeting GLOBAL markets. As we work to develop a sustainable food value chain, we are committed to create value for our Growers, customers, shareholders, and society at large. To achieve our ambition, we have taken lead in developing digital farming tools, solutions and work closely with partners to improve the efficiency and sustainability of agriculture and food production. Landmark Agri was founded in 2018, to address the critical gap in agricultural food production where the least importance is given to the most important aspect i.e "Food Safety". Our vision is to make "Food Safety, a Reality" on every acre of land we work with. We started our journey with Basmati rice as Basmati is the single largest Agri commodity exported from India. Landmark Agri has developed the expertise in the implementation of Sustainable Rice Platform (SRP), GLBOALG.A.P. and IndG.A.P. Currently we are operating in north and central India – UP and Madhya Pradesh with 70000+ acres. In a period of Five years, we have collaborated with more than 12000 farmers. We signed up MoUs with leading Agri input providers, Rice Exporters, and Agriculture University (as a knowledge partner). Our services are designed to benefit multiple stakeholders including farmers. At the same time, we aim to create value through innovation, growth, and high earning power for all our partners. We aspire to significantly contribute towards exports of Indian Basmati by addressing the key challenges in the production of export compliant Basmati rice. Next step will be to offer this expertise and experience for some of the leading exportable fruits and vegetables.

Lok Sanjh Foundation
Lok Sanjh is a not-for-profit, rights based organization working since 1996 with rural communities particularly with farmers in Pakistan. A group of farmers and rural activists registered Lok Sanjh to make the farming communities aware of their rights and then enable them to make struggle for the protection of farmers' rights. Lok Sanjh aims at development and dissemination of pro- people, pro-women rural technologies for expanding choices for rural communities and augmenting rural incomes without harming social norms, local traditions and community food production systems. The organization itself designs, develops, implements and disseminates the development interventions with a focus on research and advocacy on the issues relevant to communities particularly in the fields of biodiversity, indigenous knowledge, and ecological farming. Lok Sanjh has been promoting the agenda of sustainable development since its inception through the creation and strengthening of local institutions to inculcate the democratic values at grass roots level; involving communities in the decision making processes through decentralized and boom up planning with the active participation of marginalized particularly the small farmers and women; and enhancing the capacity of rural communities to plan, implement, manage and pursue their development needs efficiently and effectively.

Meskay & Femtee Trading Company (Pvt.) Ltd.
Meskay & Femtee Trading Company (Pvt) Company (MFTC) is a fully integrated rice business. With our comprehensive operations and supply chain management model, we have developed a reliable service delivery network across all stages of production and distribution.
Besides attaining supply chain excellence, MFTC has always placed great emphasis on sustainable rice production in Pakistan. With our concerted supply chain efforts extending from extension services through processing and trade of rice, we aim to deliver the best quality of grains while ensuring minimum negative impact on environment and maximum positive impact on society.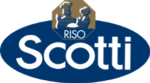 Riso Scotti S.p.A.
Riso Scotti is an Italian food factory involved in the Italian rice supply chain as buyer of paddy rice, used to produce white and parboiled rice, vegetal drinks, rice cakes and ready to eat microwave products.
Finished products are put on the market with Riso Scotti brand (Italian market leader for retail and food service) and private label brands but also distributed in the B2B market
We designed the value chain project in order to encourage sustainability of the Italian rice sector (breeders, farmers, agronomists are involved).

Supreme Rice Mills (Private) Limited
Supreme Rice Mills has been in the rice business for more than three decades now. However, for some time now, we have been pushing towards adopting more sustainable mechanisms in our business model. Getting SRP membership is part of that process and we are proud to say that we have a good team in place, work, and farming community to make this venture successful.

Straw Innovations Ltd.
One of the major obstacles to achieving sustainable rice production is the management of the rice straw. My company, Straw Innovations, has been researching and developing leading solutions to this at our test facility in the Philippines. We have reduced the cost of gathering and removing the straw from the paddy fields and have developed technologies that can make use of it for bioenergy to the benefit of local communities and the environment, specifically for powering the postharvest processes of drying and milling the rice.

VGREEN – Centre of Excellence on environmental strategy for GREEN business
Vgreen is established as an educational research center, aiming to provide academic services for both governmental organization and private companies to move towards sustainability. The core competencies is based on LCA (Life Cycle Assessment) and it's application for sustainability including trade & environment. Attached to Kasetsart University (Agricultural university of Thailand), vgreen has been working intensively in the agri-food industry. Vgreen has previous experiences working on several certification schemes including GLOBALGAP, EU Flower, Carbon Footprint. In this connection, Vgreen is selected by ARDA (Agricultural Research Funding Agency of Thailand) to take the lead in SRP in terms of capacity building of local rice farmers, implementation, certification along the whole value chain. Vgreen is involved in the national chapter activities especially the benchmarking of Thai sustainable rice standard with Global SRP. Through a wide connection with private companies in rice industry, it is expected that Vgreen could potentially promote the wider application of SRP.