Back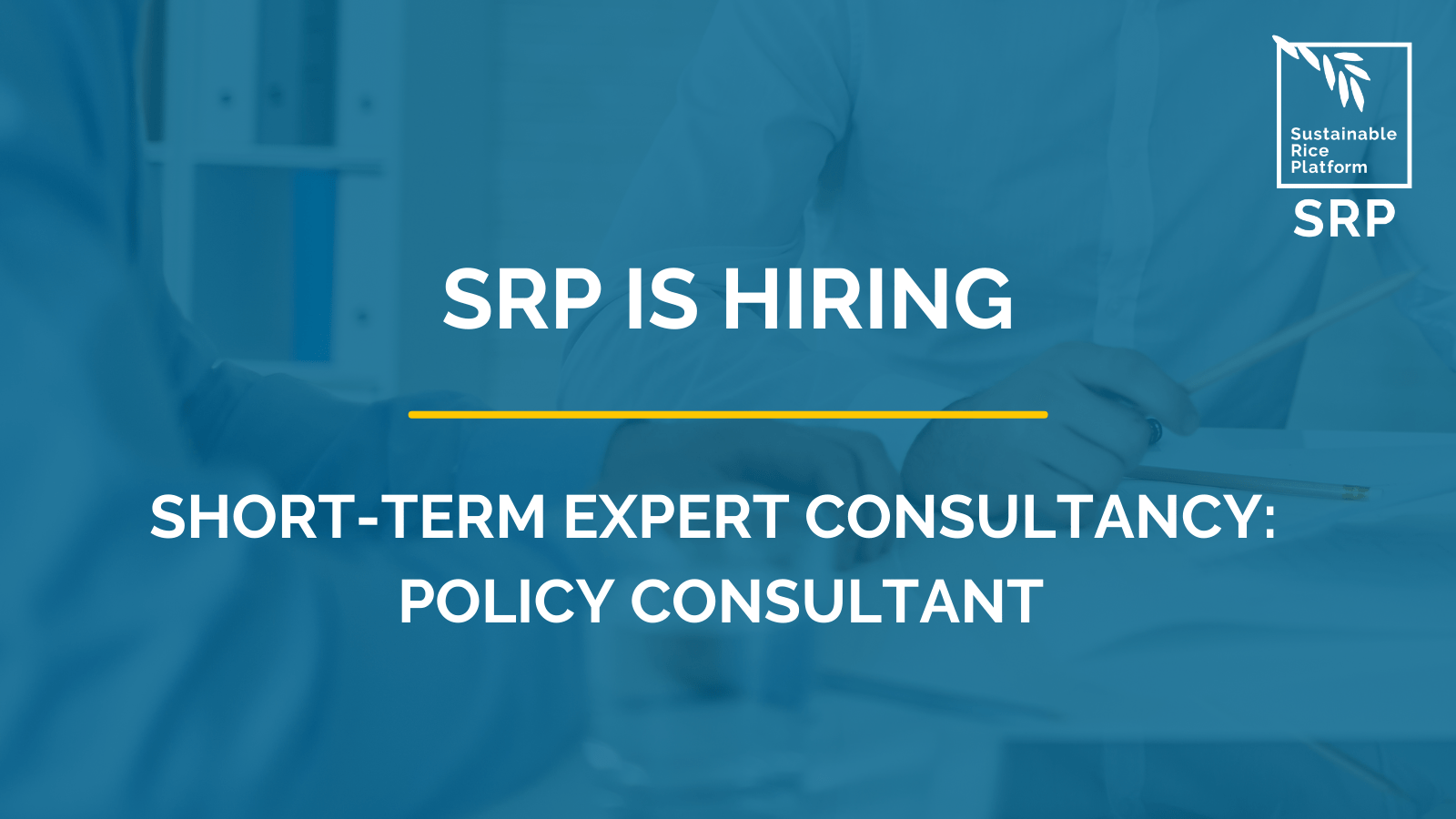 SRP is hiring – Policy Consultant (Deadline Extended)
As part of our commitment to best-in-class good governance across all aspects of our activities, SRP seeks a short-term expert to develop policies and normative documents for SRP e.V. that are in compliance with internationally recognized best practices (including ISEAL Codes of Conduct) as well as relevant German and EU legislative and regulatory frameworks.
The Consultant will support SRP's efforts to establish an inclusive, transparent and effective institutional environment, consistent with global best practice in implementing the principles of good governance.
Terms of Reference are available here: https://bit.ly/3GUuG15.
How to apply?
Interested candidates should submit a CV and covering letter to info@sustainablerice.org by 17:00 (Bangkok time) on 30 April. The Consultancy is scheduled for a 12-week period from 15 May 2023. – The deadline for submissions has been extended to 15 May 2023.