Back
Meet the SRP Board Candidates
We are pleased to announce the election for two open seats on the SRP Board. These seats represent two categories: "Service, Input, and Equipment Providers" and "At-Large" (open to any constituency). As of the close of nominations on 27 September 2023, we regret to inform that no nominations were received for the public sector category.
SRP members are eligible to vote for the two candidates to serve on the SRP Board. Personalized electronic ballots were sent via email to eligible members on 6 October 2023.
Before casting your votes, we encourage SRP members to take the time to get to know the candidates by reviewing their biographies and qualifications below.
Please note that the voting period will close at 17:00 (UTC+1) on 13 October 2023. SRP members are encouraged to cast their vote before this important deadline.
The results of the election will be officially announced during the SRP Annual General Assembly on 18 October 2023. Member participation is vital in shaping the future of SRP, and the organization looks forward to the active engagement of its members in this democratic process.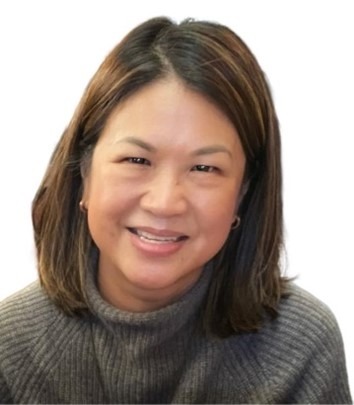 Cherie Tan, Head of Public Affairs, Science & Sustainability, Asia Pacific
Bayer Crop Science – Service, Input, and Equipment Providers
Cherie Tan is Head of Public Affairs, Science & Sustainability, Asia Pacific for Bayer Crop Science and a member of the APAC Crop Science Leadership Team. She leads a regional team focused on policy, stakeholder relations and sustainability to secure the company's license to operate and enable business growth and performance in the Asia Pacific region.
Bayer is a leading agriculture enterprise with crop protection, seeds, and digital farming businesses. The company is committed to a vision of "Health for all, Hunger for none", to a world where biodiversity thrives in harmony with humankind, where farms are more sustainable, and with plants that are more adaptive and resilient.
Building on more than 50 years of experience working together with rice farmers with a strong portfolio baseline, Bayer is developing a complete package of high performing hybrids – bred specifically for the system's new agronomic and climate-smart practices and tailored to the different farm environments. As a result, Bayer is shaping the transition of rice farmers towards a regenerative rice system through Direct Seeded Rice by developing a crop system able to transform rice cultivation tailored to farmers' needs, generate value for our business and optimize the environmental footprint of agriculture.
Cherie brings over 20 years of managing corporate reputational risks, building private-public partnerships and strengthening engagement with government and NGO stakeholders across diverse issues, which she gained while working in Agriculture supply chains, finance, sustainability and smallholder program development. She has also managed relationships with large agri-conglomerates, supported rural ag-cooperatives with microfinancing, and developed partnerships with rural farming communities.
She held previous roles as Director of Unilever's sustainable sourcing and smallholder livelihoods initiatives, Global Palm Oil advocacy leader at WWF International, and senior relationship manager at Rabobank.
About Bayer
Bayer is a global enterprise with core competencies in the life science fields of health care and agriculture. Its products and services are designed to benefit people and improve their quality of life. At the same time, the Group aims to create value through innovation, growth and high earning power. Bayer is committed to the principles of sustainable development and to its social and ethical responsibilities as a corporate citizen. In fiscal 2017, the Group employed around 99,800 people and had sales of 35.0 billion euros. Capital expenditures amounted to 2.4 billion euros, R&D expenses to 4.5 billion euros. For more information, go to www.bayer.com.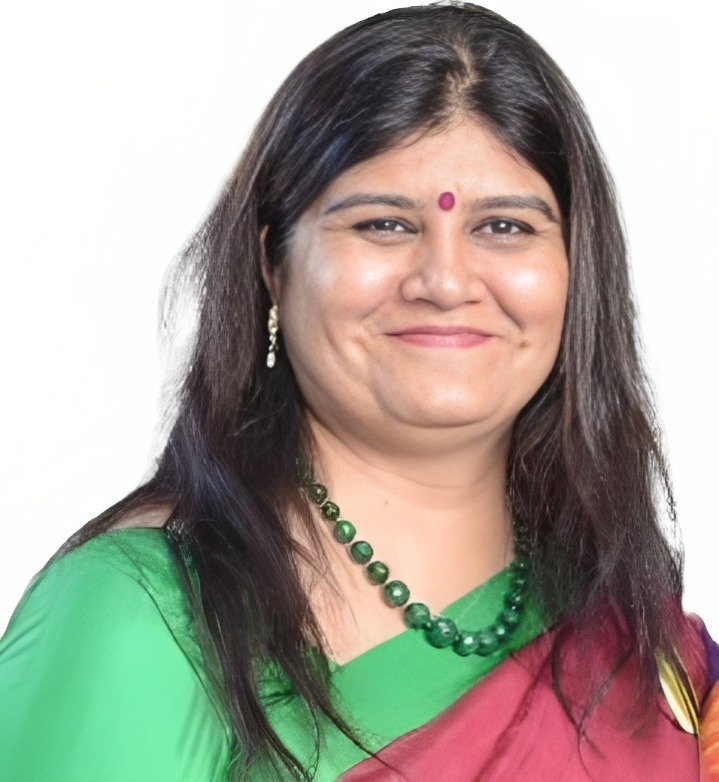 Hetal Shah, Director- Operations: Regenerative Agriculture
Amiha Agro Pvt. Ltd. – At Large
Hetal Shah, heading the implementation department and social compliance part is majorly responsible to manage the grower groups directly associated in the production of sustainable rice and other agriculture commodities. She stands as a beacon of inspiration for entire team. Making a difference in the farmer communities has fueled our organization's mission in sustainability.
With a rich background in research, she establishes connections with local rice farmers and agricultural cooperatives, building relationships with farmers will enable you to work together on sustainable initiatives. Beyond her role within the organization Hetal is actively engaged in various social activities and initiatives through her collaboration with non-governmental organizations (NGOs) and non-profits working in the field of sustainable agriculture.
Extending the impacts beyond profit margins, she has strong partnerships with local communities. She aims to uplift marginalized groups with her community development programs majorly in the field of natural farming and sustainable practices. Her compassionate leadership style empowers our team to embrace corporate social responsibility.
Hetal actively supports and mentors aspiring individuals, particularly women, in their pursuit of professional success. She believes in nurturing talent, breaking down barriers, and fostering an inclusive workplace where everyone can thrive. At the helm of the organization, Hetal leads by example, blending business acumen with a compassionate heart.
Amiha Agro Pvt. Ltd.
Amiha Agro is a private limited company, headquartered at Ahmedabad (Gujarat, India) and helmed by veteran promoters of sustainable agriculture business products of different standards. Our core belief is promoting and practicing FAIR PRICE TO ALL in order to equally benefit all the concerned stakeholders in the supply chain of "Farmers to Users".
Amiha is an agricultural start-up with its presence across states of Gujarat, Maharashtra, Odisha and Bihar at present and growing intensively further. The key focus is on resolving issues of Agriculture & Climate change and supporting farmers to reduce their cultivation cost with adoption of various sustainable package of practice to increase the net profitability with direct linkages through the concept of "Soil to Sale".