Back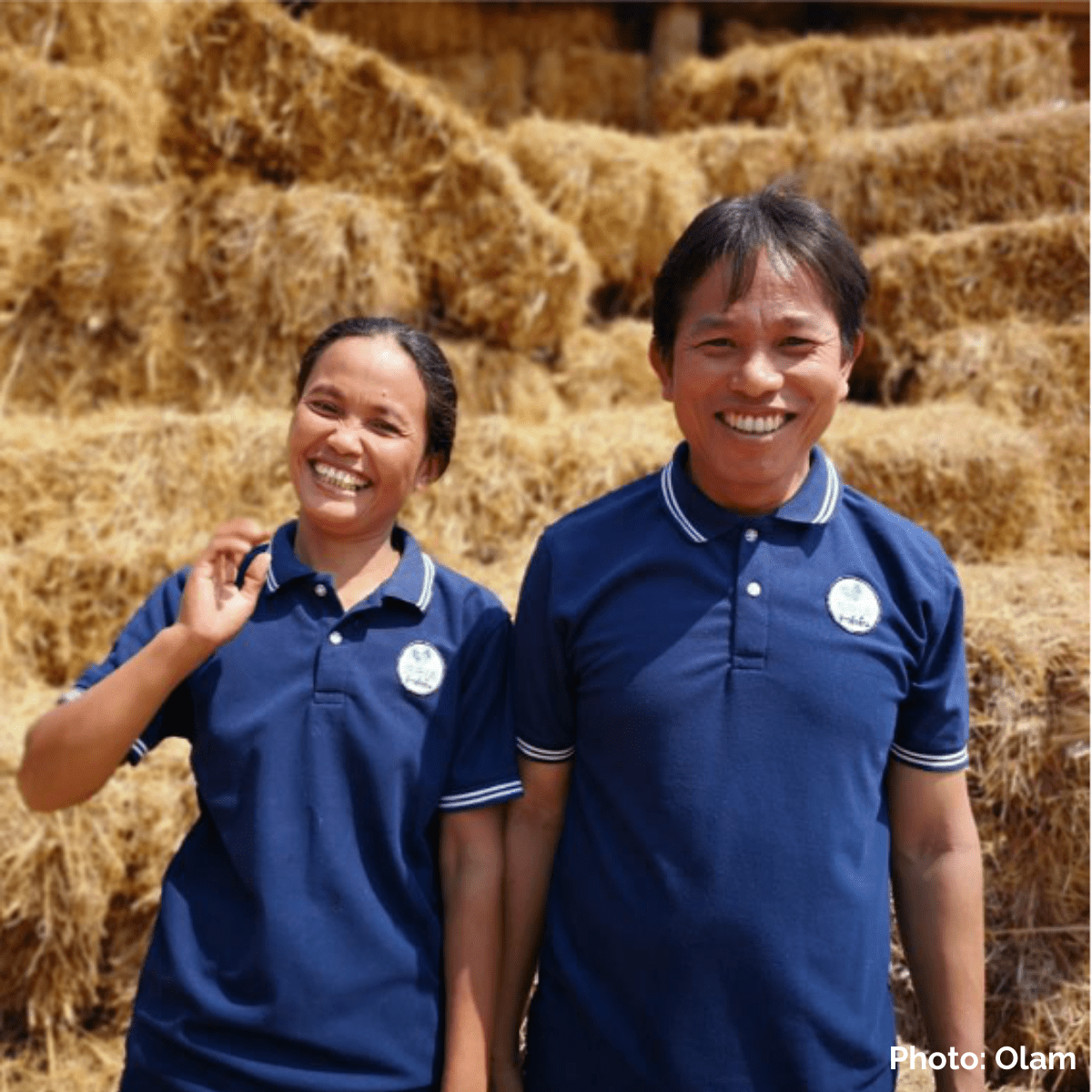 Olam's Picture of the Week: Earning Beyond the Harvest
Farmers in our Better Rice Initiative Asia II (BRIA II) project in Northeastern Thailand can't help but smile from ear to  ear after the harvest. That's because they know there's more money to earn beyond the paddy sales!
In Northeastern Thailand, rice is normally grown in one crop a year, during the wet season. Only around 10% of the areas are irrigated. Many farmers struggle during the dry season when rice cannot be grown without irrigation. These farmers then make ends meet by moving to the city to find temporary jobs while waiting for the next planting season.
BRIA offers an alternative source of income for the farmers by encouraging them to collect the rice straw after harvest instead of burning them. Taking a leaf out of Vietnam's book, the straw can be baled and sold for a good price. The straw is thus taken out of the fields and do not generate the same level of emissions than if they were rotting in the fields. The straw is usually sold for feed use or for power generation.
Source: Olam