Back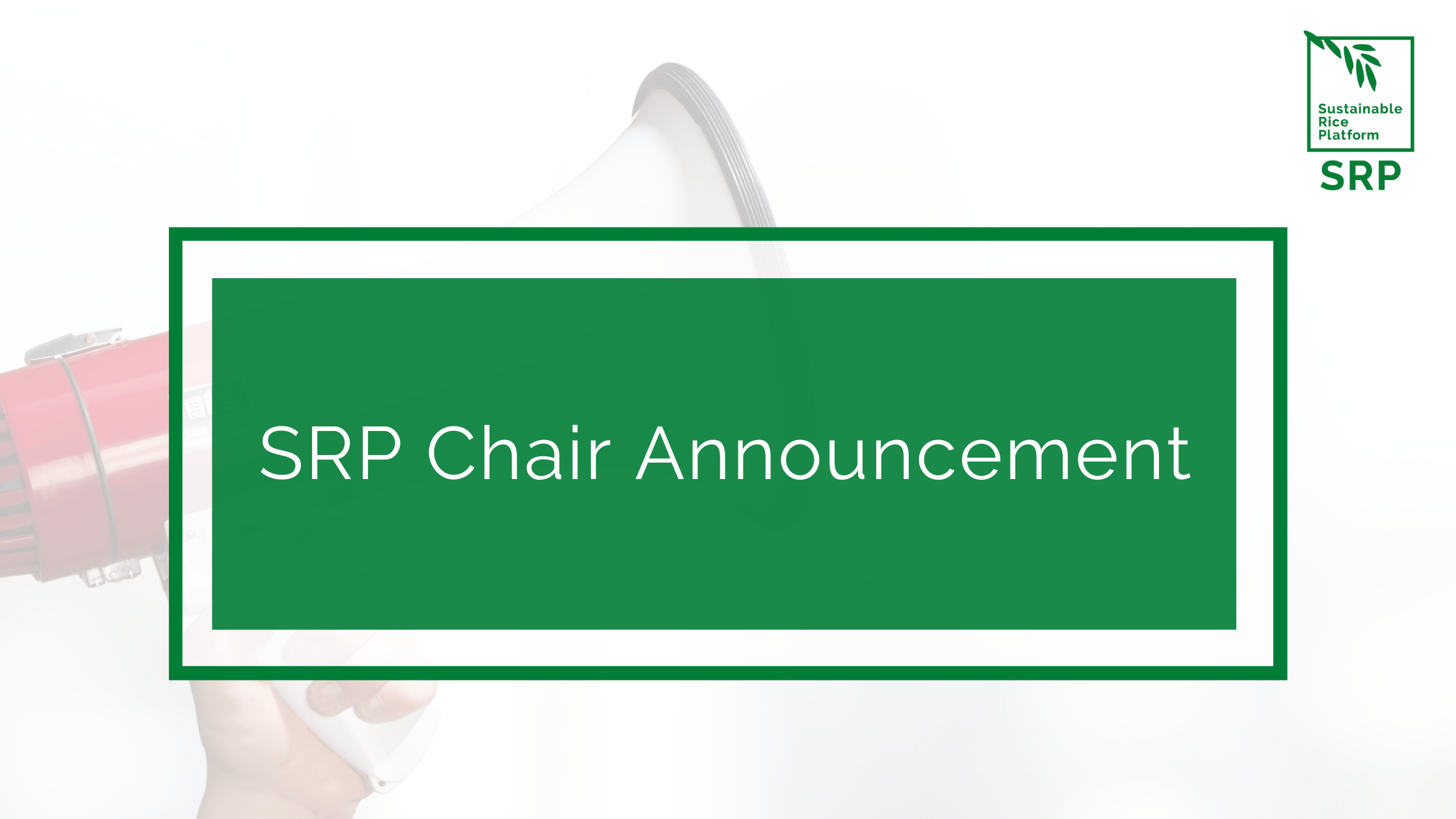 SRP Chair Announcement
The SRP Board is pleased to announce that Keith Jones has accepted the role of Chair of the SRP Board following a unanimous Board resolution. On taking on the role of SRP Board Chair, Keith made the following comment:
"It is an honour to take on this role as SRP celebrates its 10-year anniversary. The organisation has come a long way, with almost half a million farmers today participating in sustainable rice production. With the launch of the SRP Assurance Scheme and associated tools, as well as the Performance Indicators, we are able to effectively validate adoption of the SRP Standard and, importantly, demonstrate the positive impacts of their adoption. There is still much to be done to reach our target of 1 million farmers producing rice sustainably by the end of 2023. In my role, I will strive to leverage the unique multi-stakeholder partnership that makes up the SRP family, in order to achieve and exceed our target."
Our previous Chair, Matthias Bickel, who stepped down from the SRP Board on 13 December, provided the following message to the membership:
"It has been a fantastic journey over the last decade and we all should be proudly looking back at how far SRP has come. After 10 years of service, it's time for me to make space for others to engage. I would like to encourage other members to step up and dedicate the time needed to steer SRP e.V. into a future of growths and impact acceleration. GIZ remains committed to continue to support the strengthening of the SRP and its Secretariat (through the develoPPP programme, funded by German development cooperation). We will stay engaged as an SRP Member, implementing Registered SRP Projects across continents to incentivize farming households to shift from conventional to sustainable rice farming."
The SRP Board expresses its thanks to Matthias for his exceptional service to SRP and to Keith for accepting the role of Chair of the SRP Board at this important point in SRP's organizational expansion.
A call for nominations for Board vacancies will follow shortly and we encourage eligible member representatives to stand. The results will be announced at the forthcoming General Assembly on 28 March 2022. Your participation is important – please be sure to mark your calendar!