Back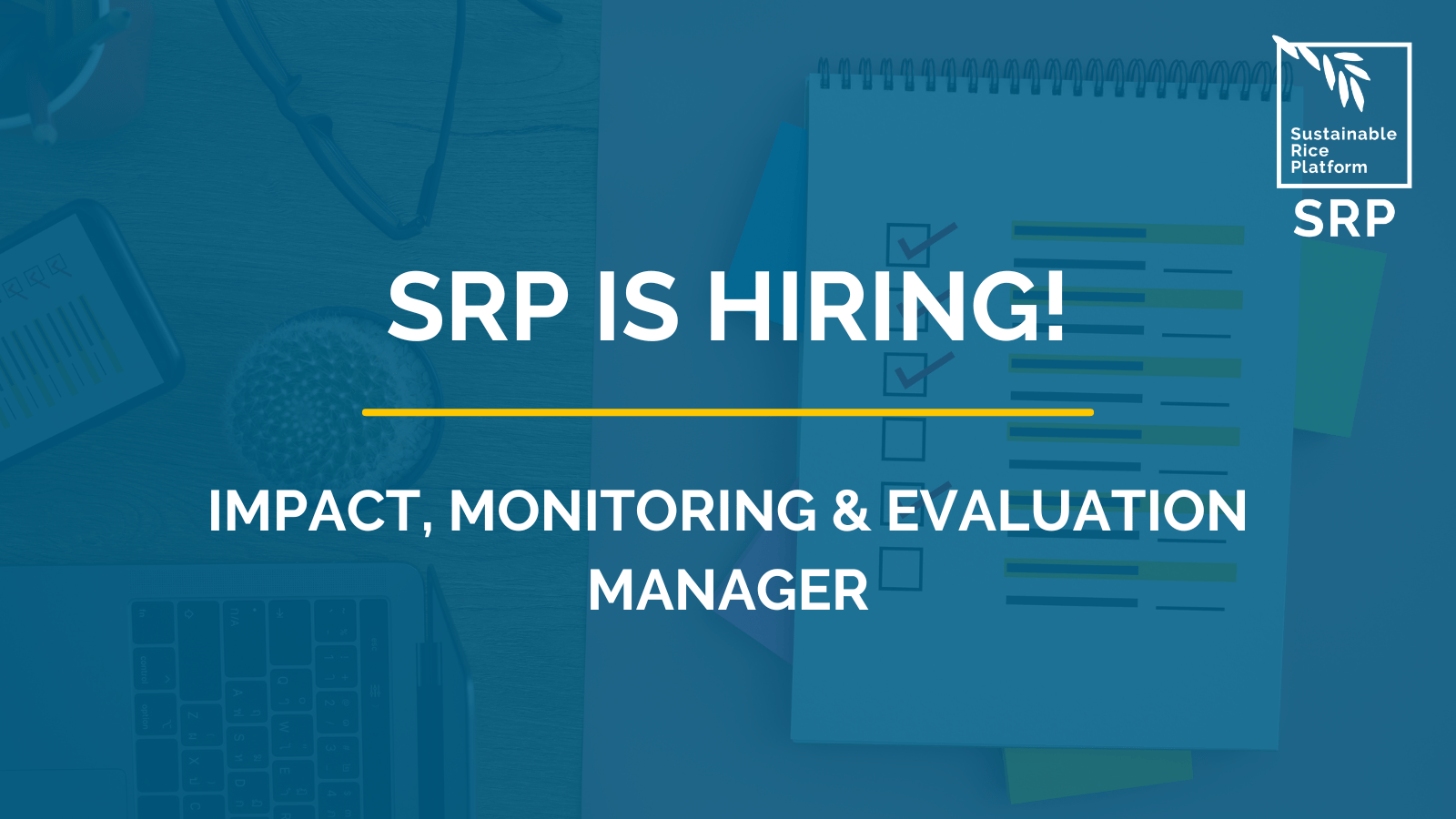 SRP is hiring – Impact, Monitoring & Evaluation Manager
The Sustainable Rice Platform is looking for a dynamic and driven Impact, Monitoring & Evaluation Manager to join our Secretariat team based in Bangkok. As an Impact, Monitoring & Evaluation Manager, you will play a crucial role in managing and evaluating SRP programs, building a robust body of evidence on the impact of sustainable best practices in rice cultivation.
Roles and Responsibilities:
The Impact, Monitoring & Evaluation Manager will be responsible for the following key areas:
1. Impact Data Management
Develop and manage a data collection system.
Implement an SRP app-based ICT tool for data capture.
Monitor and maintain a repository of worldwide sustainable rice studies.
Ensure sustainability claims are substantiated with evidence.
Identify opportunities for data sharing and implement data management systems.
2. Monitoring & Evaluation
Design and establish a robust M&E system.
Oversee data collection, analysis, and reporting.
Conduct evaluations and impact studies.
Establish baseline data and benchmarks for measuring progress.
Manage resources and budget for M&E activities.
3. Stakeholder Engagement
Collaborate with SRP projects and stakeholders to align with organizational goals.
Stay updated on farmer-facing ICT tools for data collection.
Develop messaging to communicate SRP impacts to stakeholders.
Apply now!
If you are passionate about sustainability and making a positive impact on the rice industry, we invite you to join our team. Terms of Reference are available here: https://bit.ly/3sv4ndB/ Interested candidates should submit a CV and covering letter 01 December 2023.