Back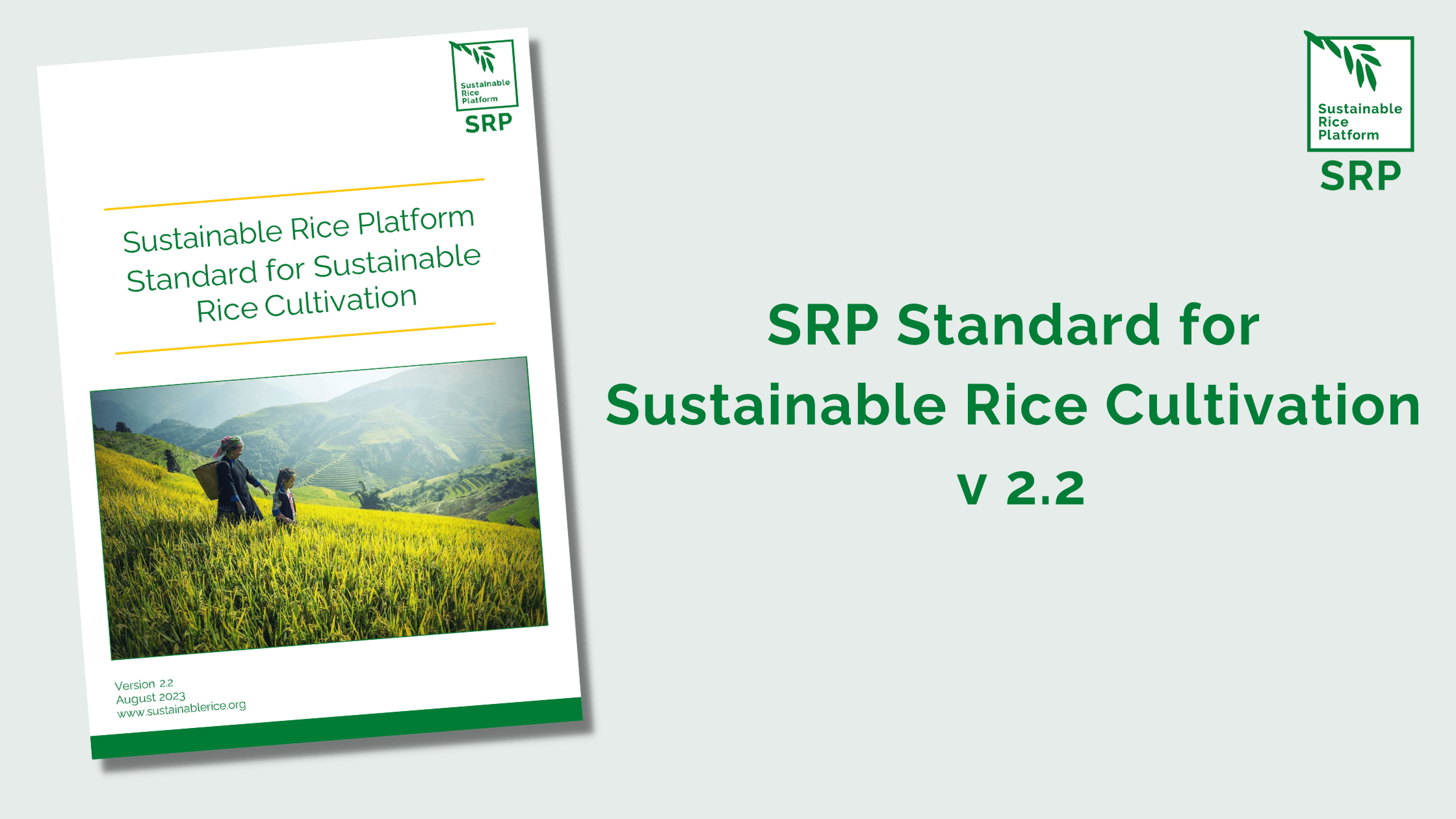 Release of SRP Standard for Sustainable Rice Cultivation v 2.2
SRP is pleased to announce the publication of Version 2.2 of the SRP Standard for Sustainable Rice Cultivation, together with an updated Checklist to align. This version becomes effective immediately with a 90-day transition period.
Version 2.2. incorporates minor revisions (listed in the document itself) and are summarized as follows:
Standard: Minor changes in wording have been made to enhance clarity and consistency and correct typographical errors.
Checklist: The checklist has been updated to align fully with v 2.2 of the Standard to ensure seamless integration of the evaluation process with the latest requirements.
These updates will contribute to a more streamlined and effective experience.
Download the SRP Standard for Sustainable Rice Cultivation v 2.2
Please reach out to us with any questions or if you require further clarification at info@sustainablerice.org. Your engagement is pivotal to continuous improvement and progress towards our shared goal to transform the global rice sector.