Back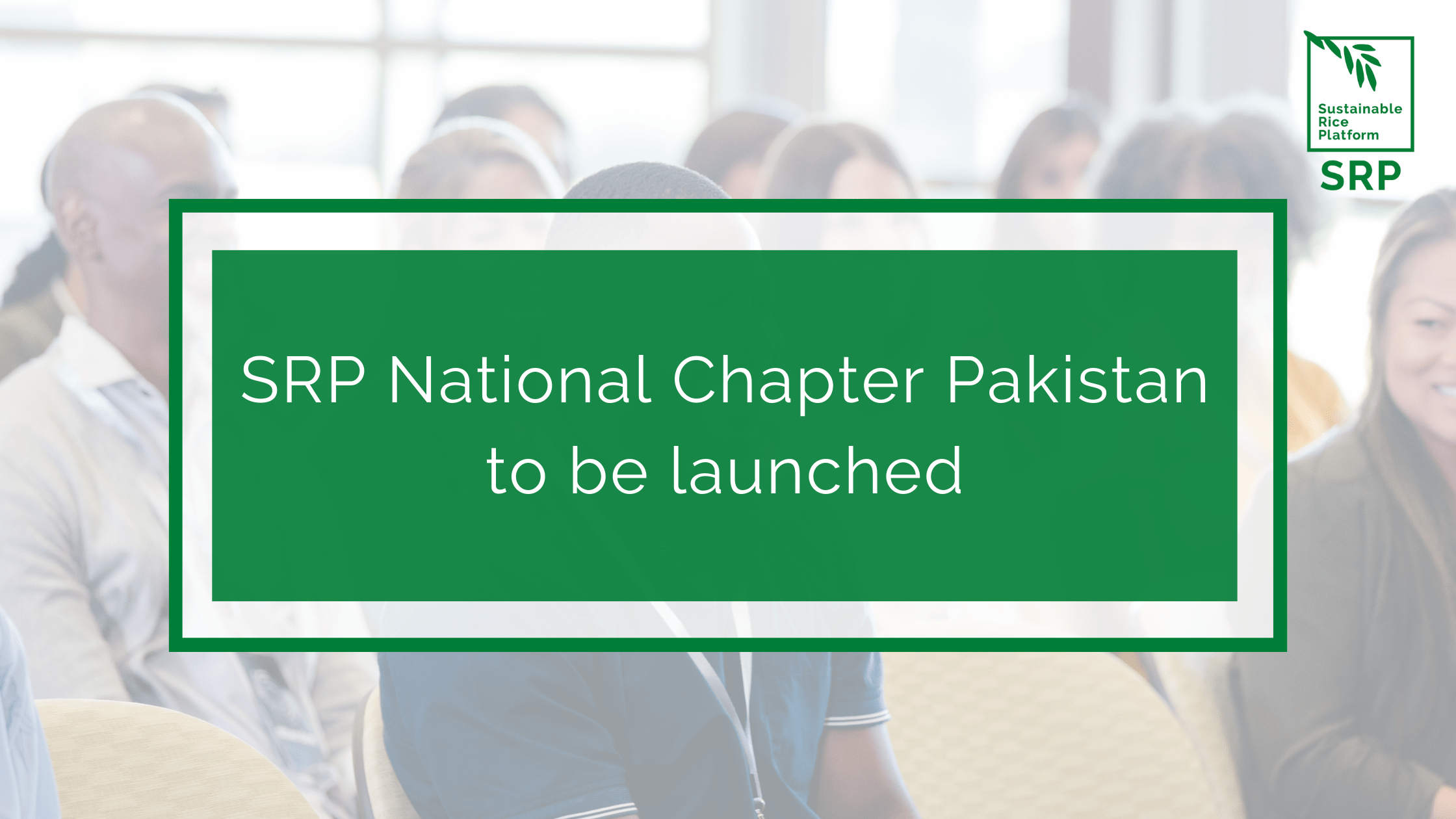 SRP National Chapter Pakistan to be launched
The SRP National Chapter Pakistan will be formally launched during the workshop "Transforming Rice Production in Pakistan – Strengthening Sustainable Rice Production in Pakistan for Climate Resilience, Food Security, Export Enhancement, and Inclusive Economic Growth" next week.
The workshop, co-financed by ADB and Helvetas Swiss Intercooperation in collaboration of Government of Paki­stan, will be held on 1st, 6th and 8th June 2023, in Islamabad, Karachi and Lahore respectively.
The core purpose of the workshop is the formal launch of the SRP National Chapter Pakistan and to establish a future roadmap, rationalize expectations towards the National Chapter, and set an agenda with the Chapter and other stakeholders to upscale successful pathways to support the rice value chain.
Key objectives of the workshop
Foster connections within the rice production community in Pakistan through the Sustainable Rice Platform.
Launch the National Chapter of Sustainable Rice Platform
Provide an understanding of SRP Standard and their relevance to Pakistan
Explore the adaptability and adoptability of SRP Standard in Pakistan
Identify partnership opportunities to overcome barriers and challenges in the adoption of SRP Standard
The launch of the SRP National Chapter Pakistan follows preparatory and collaborative work between the Sustainable Rice Platform, Helvetas and Pakistan Basmati Heritage Foundation which agreed to systemically take the process of establishing a National Chapter in Pakistan forward. Helvetas will serve as the host of the SRP National Chapter in Pakistan through the unanimous agreement of the National Working Group and the official endorsement of the SRP Board according to the respective protocol requirements.
For more information on the upcoming workshop for the launch of the SRP National Chapter Pakistan, click here:
If you are interested in virtually participating in one of the upcoming workshops, please reach out via the contact details listed in the workshop document.